Dive when you are here!
SPECIAL PRICE ON DIVING!!! 
Open Water Course – before 13,000 baht – NOW 10.000 baht
Try Dive – before 4,200 baht – NOW 3,000 baht
Fun Dive (2 dives) – before 3,400 baht – NOW 2,000 baht
Snorkeling Trip, private for 5 pax – before 7,00 baht – NOW 6,500 baht
Book your diving and villa with us. Let us know what you are looking for, and we will make the best offer for you.
We can offer you a private villa for 2-6 people with your own private plunge pool and a lot of different water activities. All sessions on the water is with a speed boat. All equipments are included, pick up and drop off at the villa. 
Everything is possibly, just send us a mail and ask for what you want.
                                  Never dived before?
Start with a "Try dive" for 1 day and 2 dives, if you love it, continue with the Open Water Course.
If you would like to let your children do bubble maker (under 10 year) or open water course (from 10 year), you can have the first session in our pool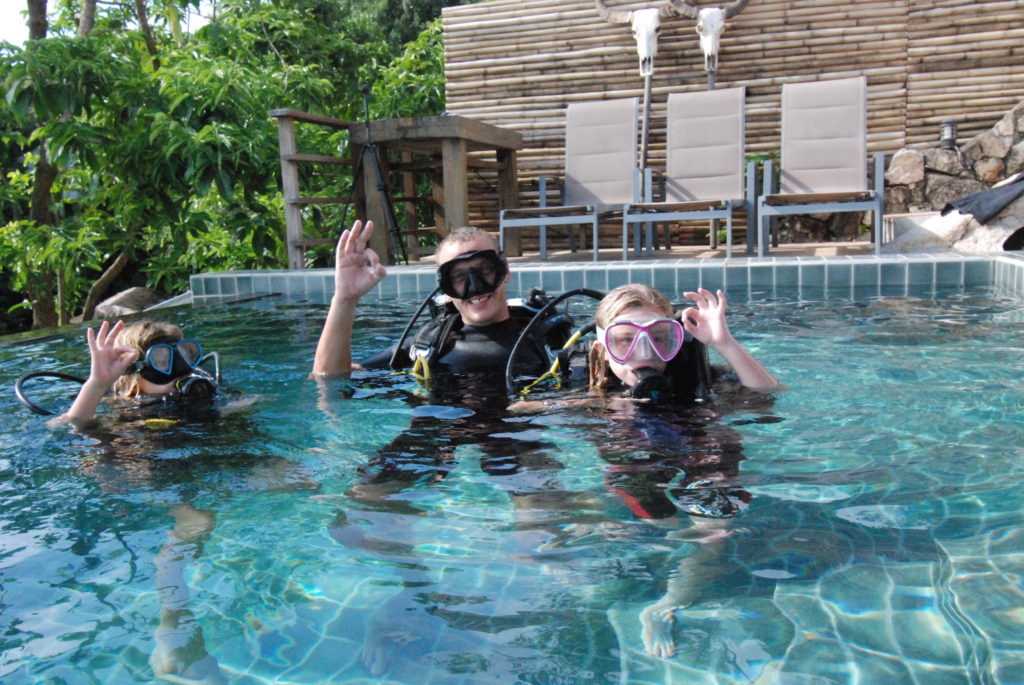 Our main concern is the individual care and well-being of our guests, and to offer you a wide range of water sport activities. therefore we are happy to have found a suitable partner.
Dive Wishes & More is the premier SSI Dive center in Koh Tao offering the highest quality of service for reasonable prices. They offer a full range of SSI courses taught in multiple languages from Beginner till up to professional level training. Dive Wishes is also one of the only dive schools on the island that operates with own Speedboats. You can enjoy fast travel times to all of the dive sites around Koh Tao by Speedboats.
IF YOU  HAVE ANY QUESTIONS, FILL IN THE FORM AND SEND TO US.